Loneliness in the (remote) workplace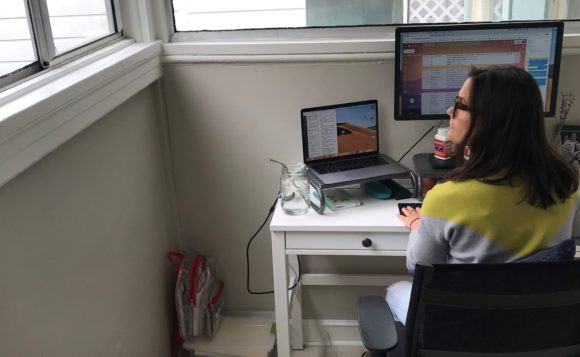 In its April 2020 article "Combating Social Isolation," the Human Resources Management Society (SHRM) states: "Leaders are responsible for mitigating isolation in the workplace. They need to give priority to social ties in these unprecedented times of social distancing and remote work. " How serious is the problem of social isolation during COVID19? Respondents to our own coronavirus reader survey on property insurance / accident insurance identified isolation from colleagues and staff as the most notable problem at home (41%). For companies that consider remote work as an expanded or permanent employment strategy, the well-being of some employees – both through personality type and at home – may be at stake.
Two years ago, the Center for Workplace Health published its blog "Loneliness in the Workplace Can Be a Great Cost for Employers." Warnings about the cost of isolation and loneliness, former US General Surgeon Vivek H. Merty, MD are outlined:
as a technology that allows flexible and remote operation, promotes insulation
the link between isolation, loneliness and health problems
how a corporate culture of isolation and loneliness can lead to reduced productivity and higher health requirements for the employer
Combining Dr. Murty's concerns, more than half of our own respondents who experience isolation also report distractions, and 25% report health problems (diet, sleep stress, etc.). Going deeper into the survey responses, we found that managers were most affected by isolation (51%), followed by senior vice presidents (45%), underwriters (43%) and producers (39%).
To offer more insight, we've added the Cigna Loneliness and Workplace: US 2020 Report to our Research & Trends library. This report offers survey data on the factors that contribute to loneliness, in particular:
Satisfaction with personal interaction at work correlates with a lower rate of loneliness (p. 11)
The type of work environment affects loneliness (remote and personal) (page 12)
Frequent telework and dissatisfaction with remote work create loneliness (page 13)
This is a lonely top – and bottom – view of positions in the organization (p. 15)
It is important to take a pulse to your employees, and learning more about their needs now and in the future can change your priorities for your workplace and culture. Haven't interviewed your own staff yet? We can help with an individual version of our survey to meet your needs. You can share the results of our survey as a benchmark with the answers of your own employees. Find out more here.
Was this article valuable?
Here are some more articles you might like.
The most important insurance news in your inbox every business day.
Get a reliable insurance industry newsletter